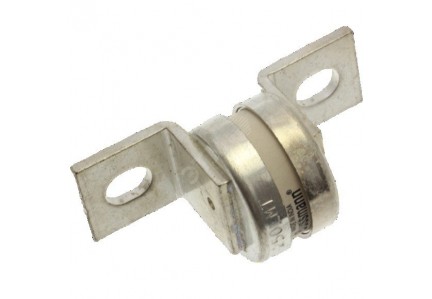 250A 240V BUSSMANN 250LMT Electronic Fuse
Product details
Accessories ? Indicator System (see end of this section) ? Fuse Blocks (see BH Series fuse blocks in this catalog)
General Information
Designed and tested to: ? BS 88: Part 4 ? IEC 269: Part 4 ? UL Recognized
We offer the industry¡¯s widest range of British style semiconductor fuses and accessories.
Edison British style products use innovative arc quenching techniques and high grade materials to provide:
? Minimal energy let-through (I2t)
? Excellent DC performance
? Good surge withstand profile
British style fuses are typically found in equipment manufactured in the United Kingdom or British Commonwealth countries. However, North American manufacturers have begun to specify British style fuses ¡ª particularly in UPS applications at 240V or less ¡ª to take advantage of their size, performance and cost benefits.
Voltage Rating
All Edison British style fuses are tested to IEC 269: Part 4. This standard requires a test voltage which is 5% higher than the rated voltage. In North America, fuses are required to clear only their rated voltage.
Accessories
Trip-indicator fuses are available for use in parallel with the main fuse. Indicator fuses can be attached to the associated fuse, or mounted separately in panel-mounted fuseclips. In addition, a push-on adapter and microswitch attachment are available, to provide remote indication. The BH Series fuse blocks are also available for most applications.